Bridging the Gap Between eCommerce and Social Media
RunShip allows you to purchase items from your favorite retailers without leaving Instagram, Facebook, or Twitter. With a RunShip account, all you have to do is comment #RunShip to make a purchase. It's that simple!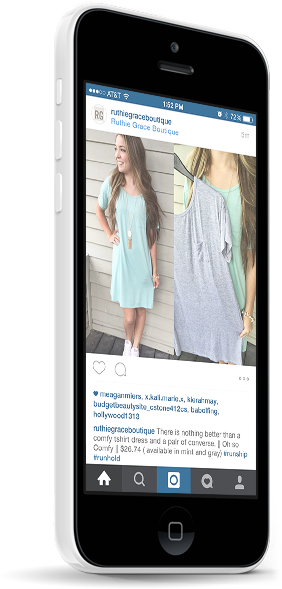 Comment and it's yours.
To make a purchase with RunShip, all you have to do is comment #RunShip. Specify size and color to let the store know which one you want. No more shopping carts, invoices, or fumbling with your phone. RunShip let's you complete the sale with a single comment.
Buy without reaching for your card.
Shopping on your phone isn't easy. Inputting your card number and shipping information from a mobile device is difficult. Plus, when you're shopping on the go, it can be awkward to pullout your credit card. With RunShip, once you setup your account, you can shop on Instagram and make purchases instantly without contact forms or card numbers.
Have your item shipped...
#RunShip stands for, "Run my card, and ship it to me."
...or pick it up at the store.
#RunHold stands for, "Run my card, and hold it at the store."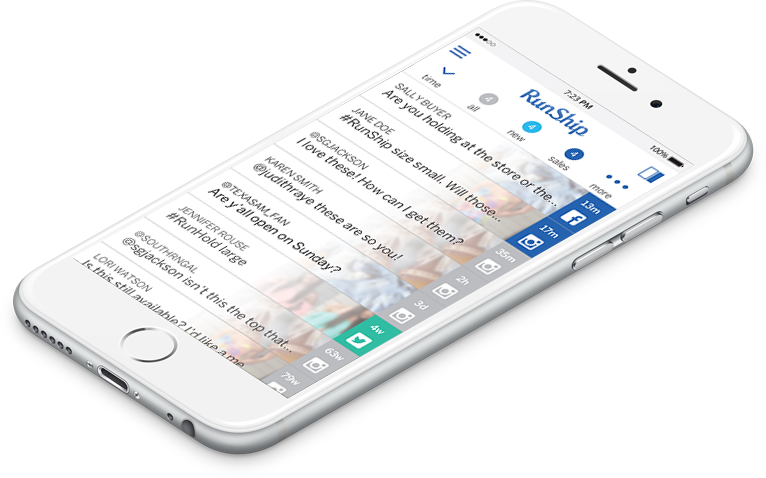 Keep your information secure.
Sending your card information to a retailer in a form isn't safe. RunShip securely stores your payment and shipping information inside an encrypted vault. When you make a purchase, RunShip allows the retailer to charge your card without ever revealing the number.
Find new places to shop.
One account lets you buy from any RunShip retailer. Search #RunShip to find new places to use your RunShip account.