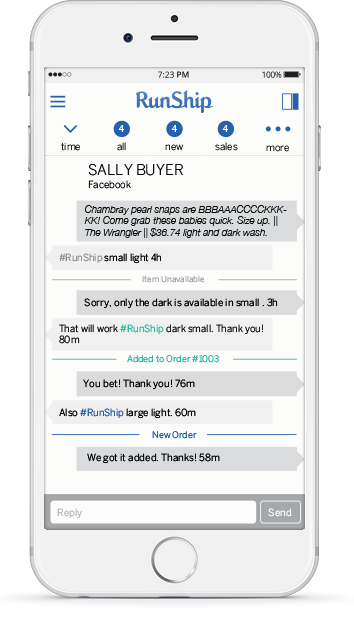 Turn Instagram into Instant Sales.
Your followers love your products - that's why they follow you. They want to buy the products you post, but there's no way to sell products on Social Media - until now. RunShip is like a 'Buy It Now' button for Instagram, Facebook and Twitter. When a customer comments #RunShip, you can then Run their card and Ship the item.

RunShip was built with retailers in mind.
The RunShip team has been helping retailers sell on social media for more than 4 years. RunShip 2.0 is the culmination the experience and knowledge gained from working with hundreds of retailers across the country.
RunShip eliminates the headaches.
You can't afford to wait.
RunShip is the only social sales tool that let's you process a transaction instantly. We built it this way because as a retailer, you can't afford to wait for a buyer to pay an invoice.
As many as half of all invoices sent to customers are never paid. Can you afford to reserve half of your inventory for buyers who never pay? While you hold the last available small for a customer, your other potential buyer has moved on and purchased from a different store. Now you are stuck with item and an unpaid invoice.
Shoppers are using mobile.
Have you ever tried to buy something on your phone? It's difficult! Navigating the fields is cumbersome, and often times it's not possible or appropriate to pull out your credit card. When sending an invoice, the buyer still has to input their information.
RunShip eliminates this cumbersome step. When a buyer creates a RunShip account, their information is kept securely in our vault. When they comment #RunShip, they're done. No further action is required.
RunShip is quick and easy.
Sending an invoice requires knowing the person't email address, generating the invoice, sending it, and then remembering if it has been paid. RunShip cuts out all the steps. All you have to do is charge the card and ship the item. RunShip takes care of the details.
Post when and how you want.
RunShip doesn't require you to setup campaigns, schedule posts or copy urls in order to sell an item. Simply post when and how you want to. RunShip does the rest.
Robust tools are optional.
RunShip has robust tools for large retailers, yet it's quick and easy for the light users. With RunShip you can create and schedule posts, manage inventory, and reply to comments. All of our robust tools are available to all RunShip merchants who want to utilize them, but if you only want to use RunShip when you need to processes a quick sale, it's there for you without any headache or maintenance.
Compare that to our competitors who require you to creat
Manage comments as well as sales.
Social selling is inherently... well, social. It involves a lot of communication between buyer and seller. RunShip allows you to manage the comments you get on Instagram, Facebook and Twitter even if it's a direct message or comment on a post without anything for sale. RunShip is a full-service social management tool as well as a tool to sell products.
There are a lot solutions out there for selling on the web, and prices can be outrageous. Some services want to take 20%-30% of the transaction.
While other social selling tools charge you a high percentage in addition to the credit card transaction fee, RunShip's transaction charge is under 4% and includes the credit card transaction fee.
There is no contract with RunShip. If for some reason RunShip doesn't work for you, we will turn off your service at no charge.  Compare that to other systems who lock you into a contract, and require you to pay your transaction fees upfront. 
Security is our top priority.
RunShip store customer and seller data in an encrypted vault. Once the data is encrypted, RunShip can process a transaction between buyer and seller without revealing or transmitting the payment data. This unique, secure method keeps yours and your customers' information safe.
Sync with your eCommerce Inventory.

RunShip syncs with your Shopify inventory. When you add inventory to Shopify, it's automatically available in your RunShip account. If you sell an item on RunShip, the item is automatically deducted from your Shopify inventory.

One is such a lonely number.
Sell multiple items in a single post.
RunShip allows you to tag as many items in a post as you'd like. Sell one, or sell the entire outfit. RunShip doesn't limit your options.
Multiple sales in one shipment.
Buyers will often purchase items from multiple posts. RunShip allows you to combine sales from multiple posts into a single shipment.
Manage your social media from multiple devices.
The RunShip team has been helping retailers sell on social media for more than 4 years. RunShip 2.0 is the culmination the experience and knowledge gained from working with hundreds of retailers across the country.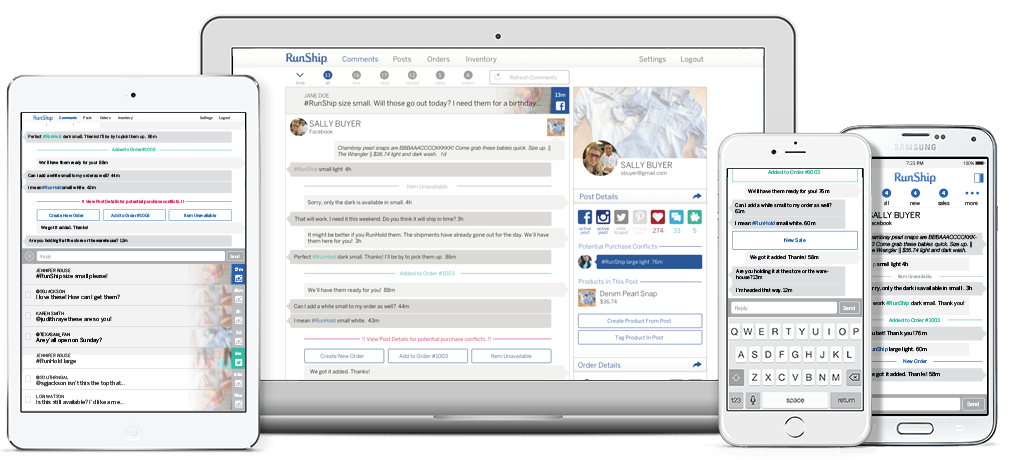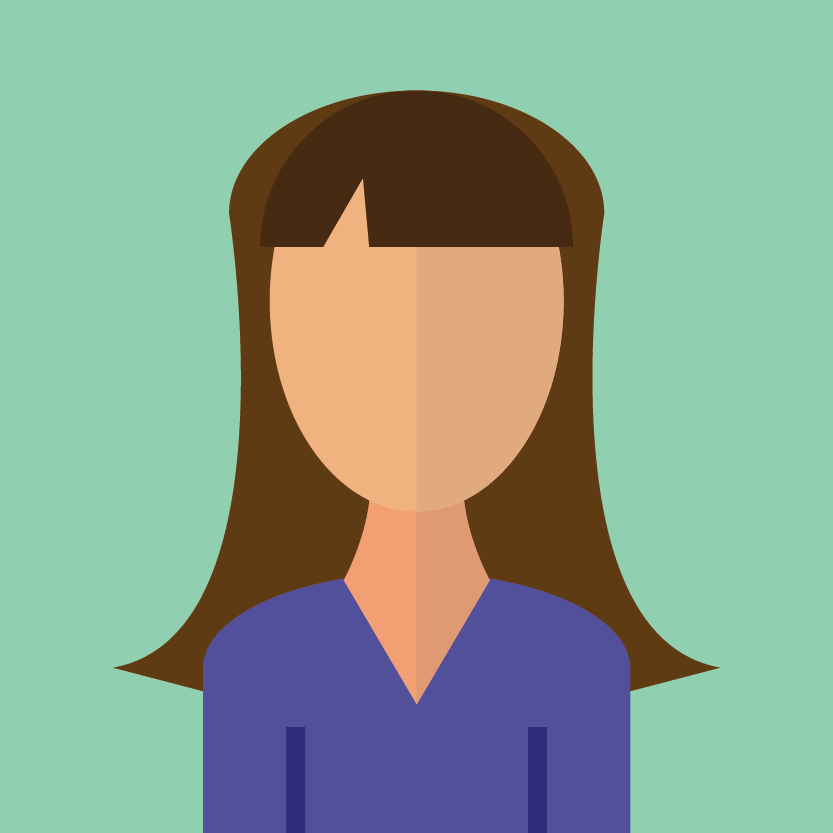 Laura Carpenter
Owner - Alter Ego Fashions
"I love that Runship makes it so easy on our customers to shop. It makes their shopping experience stress free because of the lack of steps it takes to purchase the item they want. It has grown my business in many ways and I absolutely love it!" Tara Austin
Owner - Ruthie Grace Boutique
"RunShip is the one thing I can credit to my growth over the last year. I truly believe that RunShip is essential for all businesses trying to sell on social media."
Get started or just ask us a question.
We'd love to hear from you.